Local Government Procurement (LGP) seeks to forge strong relationships with LGP Approved Contractors. These relationships are not just legal via a contract but working relationships where there are common goals and mutual benefits. Being appointed to an LGP panel and having the status of approved contractor is highly sought after. The process is rigorous and the requirements are high level.
LGP endeavours to form and maintain quality panels to deliver value for money products and services to Local Government.
Suppliers who are not currently LGP Approved Contractors can click here to learn more about Local Government Procurement, the tender process and other frequently asked questions. 
The LGP Reporting Gateway is a secure platform for LGP Approved Contractors to submit monthly sales reports.
Contact the LGP Contracts Team via [email protected] if you have any questions.
Being appointed an LGP approved contractor is no easy task. It sets you and your organisation apart from the rest. The information located in this section will help you throughout your appointment to your panel.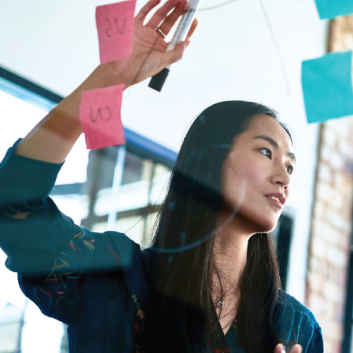 If you have new staff that you need to inform us of, please send an email to [email protected]
Feedback & Review
LGP is constantly reviewing the activity of its contracts and by approved contractors.
When a review occurs it will incorporate the following:
Reporting, frequency and value

VendorPanel activity – responsiveness and following protocols

Council feedback
If you would like to offer some feedback either general or specific to your contract, please fill out this form.
Suggested Reading & References
Marketing and Other Opportunities
VendorPanel e-Quotation System
LGP is using an innovative online platform for accessing LGP contracts. This portal (powered by VendorPanel.com) offers an easier, faster and more targeted way of helping council users to select the best available vendors for each and every project, with the confidence and security of drawing from the panel of LGP Approved Contractors.
View the VendorPanel™  explainer video below for more information on how easy it is to use the system.
It's the easiest way to post a Request for Quote (RFQ) and find the best preferred suppliers and is a preferred way to request quotations.
Some key features for selected LGP Approved Contractors:
Selected and invited LGP Approved Contractors can create their own secure account
LGP Approved Contractors get automatically notified of RFQ's posted by councils for which they are selected
LGP Approved Contractors can review council requirements, ask specific questions (public), and submit tailored proposals all via their company portal. All opportunities, Q&A and proposals are managed and stored in the system, offering Approved Contractors a simple central repository for all LGP Approved Contractor opportunities
Submitting proposals is easy using a structured template that requires Approved Contractors to align your relevant experience, ideas, capability and availability with council user requirements
Approved Contractors are kept up to date of progress and immediately notified if they are shortlisted and invited to contact the buyer directly
It saves Approved Contractors time and effort accessing an online platform to respond to RFQ's directly, an easy way to qualify projects, and a smart and simple way to demonstrate why they should be shortlisted and successfully selected.
It's another way we are achieving better outcomes for Local Government and LGP Approved Contractors through professionally managed procurement solutions for local councils.
LGP recommends a secondary contact is also included to ensure that you don't miss out on opportunities when you are out of the office – instructions on how to invite an additional colleague can be found in the FAQ section of VendorPanel™.
If you are an Approved LGP Contractor, and would like to register, please contact LGP at [email protected] or on 02 8270 8717.
Let someone from our Business Team point you in the right direction.