Let us help you manage your next project
We created LGP Consulting to provide better value to councils and local communities, while simplifying and strengthening the procurement process.
We are a specialised unit created to give individual support to councils by delivering specific project advice. Our consulting team helps you become more efficient (expertise), protects your reputation (probity) and increases your knowledge base (transference).
Get in touch to find out how we can help simplify your next project.
Strategic & Operational Procurement
Using our experience and expertise to review what you have and help you achieve what you want
We have the skills to dive in deep to review and develop your procurement strategies, policies and procedures. We can also review your current procurement documents to bring them in line with procurement best practice principles or create new ones from scratch
We are highly skilled at identifying where improvements can be made, money saved and best practices, compliance and governance confidently implemented.
Procurement as a Service (PaaS)
Procurement as a Service (PaaS)
From inception to implementation – we can assist.
Let us organise the teams and resources you need to get your project running smoothly – from planning, executing, and coordinating resources to defining the scope of the project.
Our team guide you through the potential risks
We lead you through the procurement risks and pitfalls. We ensure that you meet your responsibilities under the relevant regulations, legislations, tendering guidelines. We help you clearly outline the duties within your project leading to reduced risk and successful outcomes.
Our high-level probity service means you get the best advice on your current projects to minimise risks and better serve your members.
Let us help you on your current project, so you can apply our recommendations for continual improvement on future projects.
Procurement Transformation
Procurement Transformation
LGP Consulting can assist you. We can bring you the strategic procurement expertise to build strategic procurement in your organisation. We can deliver services and provide knowledge transfer to upskill your staff.
RFX Development & Facilitation
RFX Development & Facilitation
Our Consulting Team guide you through the RFx process
We help you develop the documents that make your tendering process run smoothly from beginning to end – from risk assessments and probity plans to recommendation reports and procurement guidelines. Once the tender is closed, we also advise you on how to best evaluate submissions and draw up contracts.
We use best practice principles in procurement and tendering, so your council or organisation uses funds wisely to serve your communities.
Want to find out more? Start the conversation today.
Project Management as a Service (PMaaS)
Project Management as a Service (PMaaS)
From inception to implementation – we can assist
Let us organise the teams and resources you need to get your project running smoothly – from planning, executing and coordinating resources to defining the scope of the project.
We're here to help.
Contract Management as a Service (CMaaS)
Our team helps organise your contract needs as you grow
Setting up contracts can be a smooth process with our help.
Be confident that your contracts meet compliance and governance requirements from the start.
You decide how much involvement we have in your project from a short phone call to full contract management.
Bespoke Training & Awareness Programs
LGP Consulting will work with you it design and deliver outcomes you need. We can incorporate your policies, procedures and messaging to create targeted learning. We can create info-sessions for your local suppliers, your internal customers or your staff. We can deliver one-off hosted events to sculptured videography that can be uploaded to any number of media lor social media solutions of your choice.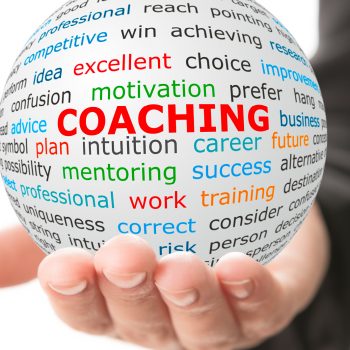 LGP is committed to work with its approved contractors that wish to better identify and assess their modern slavery risks.
LGP has developed an online Modern Slavery Toolkit to assist small and medium-sized enterprises (SMEs). It provides resources to assist our SME approved contractors to identify, assess and manage modern slavery risks.
LGP Procurement and Contract Management Hub

Everything you need in one place
This program empowers you to easily answer questions by looking at a single dashboard – from project spend, supplier details and KPIs to when a contract starts and finishes. 
This program enables your council or organisation to plan workflows, track milestones and generally improve operations by creating greater transparency across your council or organisation. Your team will get the information quicker to be able to stay compliant, maintain stronger governance and be more productive.
The specially designed platform is packed with features to meet LGP customer needs and even includes ongoing support from specialists who understand your challenges.
This really is a unique management program that drives excellence.
Local Government Procurement have partnered with Courageous Leaders to support the leadership development of executives, councillors, senior leaders and team leaders to build the confidence and develop the conviction in their personal leadership mastery so they unleash the courage and ignite the passion to be the kind of leader they really want to be and the council and community needs them to be.
"As a result of the knowledge of local government, attention to detail, together with the ability to organise and lead the evaluation process, Byron Shire Council now has a robust tender outcome that it can rely on to engage the most suitable candidate to manage its tennis facility."
Paula Telford
Leasing Coordinator, Byron Shire Council
"Wollondilly Shire Council used Local Government Procurement (LGP) to help prepare the documents, advertise, manage the assessment and provide probity advice and documentation for our recent Library refurbishment Tender..."
Justin Nyholm
Manager – Works, Wollondilly Shire Council
Let someone from our Business Team point you in the right direction.